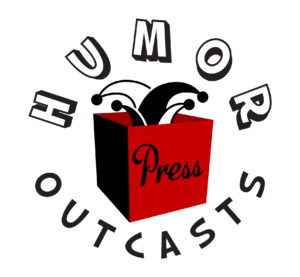 Independent Publishing with a Traditional Flair: It might be the end of summer, but wonderful things happen in the autumn and HOPress-Shorehouse Books is shouting about the launching of their business and professional publishing arm Corner Office Books which debuts in November with the release of Who Moved My Teeth? by attorney Cathy Sikorski, This book, written in a clear and often humorous tone, is an essential how-to about caregiving and the legalities we will all face with aging,To celebrate the new publishing imprint, HOPress-Shorehouse Books will be having an author sale which will run through Halloween. HOPress-Shorehouse Books welcomes all genres so if you are an author in need of publishing services, contact us ASAP because when the ghosts come out, the sale disappears.
AUTHOR SALE!  From now until October 31st, HOPress, Shorehouse Books and Corner Office Books is holding an AUTHOR SALE! We will honor 2015 prices until Halloween 2016.  Our goal has always been to make publishing affordable to authors so we are able to bring your book from idea to release for $2,500 if paid over time with a $500 non-refundable deposit and $2000 if paid in one payment at signing of contract. As a publishing partner with our authors, we share a 50-50-royalty split.  
Non-sale pricing is as follows: While each author might have different needs, our average price for a publishing package (formatting, cover design, set up on Createspace, ISBN number purchasing, marketing and promotion) is $3,000 with a 50-50 percent royalty fee split. We offer payment plans that do require a minimum $1000 non-refundable deposit. For authors who prefer to do a one-time payment, we offer a $500 discount with a total cost of $2500.
This package, includes our marketing and promotion package.Valued at $7,000-$10,000, we offer it to our authors as part of their $2,500-$3,000 investment. Below is a portion of what our promotion package includes:
a launch press release 
compilation and contact of targeted media lists for print and broadcast media
the creation of a digital media kit
social media campaigns and possible facebook and google ads
printed book cards for each title
flyers and promotion for book signings
contacting bookstores and other venues for book signings
creation of an author page which highlights authors, their books and all press associated with their work
Book party if possible.
We work diligently with our authors as a team to brainstorm new promotion ideas. This is not a typical three-month publicity campaign. Once you are our author, you are always our author and we will promote as long as you want us to.
If you need an editor, we can offer you names and referrals or you can choose one of your own. Our recommended editors come with years of book/publishing experience.  Editing is at the author's expense and not part of the package. We expect edited manuscripts for publication.
**Authors are not required to buy any books or inventory any of their books.
We look at each author as our partner, and we invite authors to participate in the marketing process so that we can develop marketing and promotional strategies to reach both traditional media outlets as well as online outlets and readers.
For more detailed information about pricing and royalty structure, contact donna@humoroutcasts.com or donna@HOPress-Shorehousebooks.com.