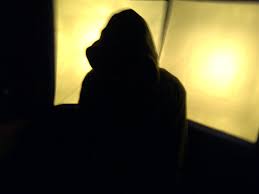 As always in the summer, we like to highlight as many of our writers as possible.  First up is Bill Y "The Legendary Legend" Ledden.  Bill Y hails we think from Ireland–somewhere around Dublin. I would visit and let you know for sure, but I know that as soon as my plane takes off, Bill Y will get notice of me near his airspace and he will be gone. I don't take this personally–sort of.
Bill Y has mastered photoshop, captions, etc. He tells stories from the most unique angles and one day we at HO promise to unearth the reasons behind his deep resentment toward Bon Jovi. We are not sure if it's just a musical taste thing or a sealed- records-in-the-courts thing.  Either way, it's best not to praise the Jersey band around Bill Y.  We'd like to tell you more about his real life, but all we know is he might have a true job or not; he might be married or not; he might have kids or not; he might be a guy or not– get it?
Anyway, we are always grateful  and proud to have Bill Y Ledden as our longest continuous writer on HO.  Check out all his work on HumorOutcasts at https://humoroutcasts.com/author/billwhy/.
Follow him on Twitter