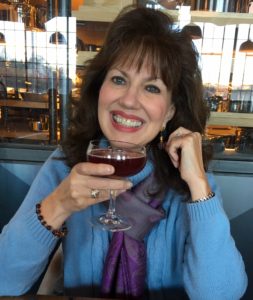 Biography
Lee Gaitan is the award-winning author of two books, including the Amazon #1 Bestseller My Pineapples Went to Houston–Finding Humor in my Dashed Hopes, Broken Dreams and Plans Gone Outrageously Awry.  
Lee is a wife, mother, teacher, writer and speaker, but above all, she is passionately committed to overcoming life's obstacles, surviving sometimes by the skin of her teeth but always with humor and optimism. She wants to share that with others and encourage them to do the same. 
Lee has gone from rock bottom moments in 2002 or as she refers to it, the "year of shock and awfulness."  That year, her father died, her mother was in the hospital, semi-comatose from grief, and her husband of 22 years lost every penny of their  money BEFORE running off to Arizona with his girlfriend, who just happened to be a former stripper.
She spent the next decade struggling with loss and challenges on every front, from finances and family to health and career. While there were many bounces up and down over the years, she  finally bounced back and it was well worth the effort. Happily re-married, she lives with her husband and dog in suburban Atlanta where she divides her time between speaking, writing , teaching and keeping tabs on her tri-continental family