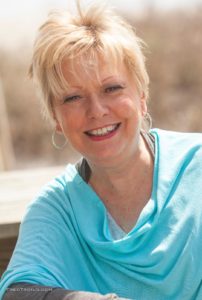 Barbara Hammond is an artist, children's book author of The Duffy Chronicles and blogger at Zero to 60 And Beyond.  She's been married to her husband Dave for over 50 years and has two grown sons and three grandsons.
Barbara and her family have moved many times over the years due to Dave's career in retail. With each move, Barbara found ways to re-invent herself. She worked in the fashion modeling profession at an agency in Philadelphia and after several years and a move to Massachusetts, she opened her own modeling agency.
There she and Dave also owned a health spa for a few years. After a transfer to Pittsburgh, Barbara dabbled in real estate but did not feel it was her calling. Both she and Dave found jobs in radio sales at a classic rock radio station.
Eventually, the couple moved back to Philadelphia. Barbara went back to the modeling agency to begin a talent division that worked with actors from NYC and Philadelphia. Today, Barbara and Dave are retired and living at the Jersey Shore.