Our Bodies, Our Shelves: A Collection of Library Humor
There are eight million stories at your local public library — and not all of them are in the books! Join humorist Roz Warren ("the world's funniest librarian") for a fascinating behind-the-scenes look at library life. What really goes on behind the circulation desk? And in the stacks? Roz, who writes for everyone from the New York Times to the Funny Times, tells all! What's the single most stolen item in any public library? What's the strangest bookmark ever left in a library book? What's the lamest excuse ever given for not returning a DVD on time? And what does your favorite librarian REALLY think of you? In twenty entertaining essays, you'll meet librarians fighting crime, partying with porn stars, coping with impossible patrons, locating hard-to-find books and saving the world. The most closely guarded library secrets will be revealed. You'll never look at your local public library the same way again!
"Hilarious!" Gina Barreca, author of They Used To Call Me Snow White, But I Drifted.
Amazon Reviews for Our Bodies, Our Shelves
Speaking Information: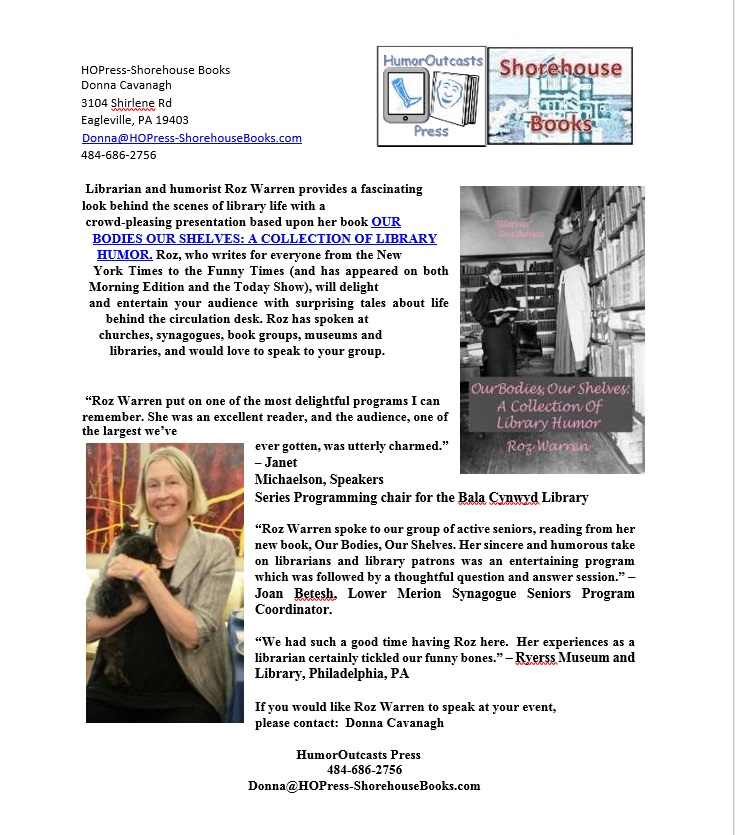 THE BUZZ:
The Philadelphia Inquirer and Phillydotcom
The Newsworks Interview for WHYY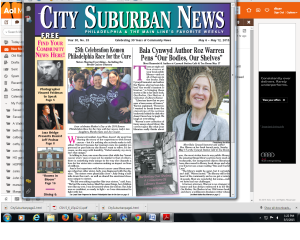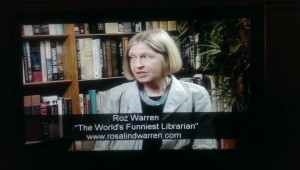 Roz Warren on Storytime and Show 'n Tell with Miss Ruth  
Huffington Post review by Stacia Friedman
Excerpt from the blog of Paul De Lancey
Roz Warren TODAY SHOW appearance
Happiness Recipe Radio: Lawyers, Librarians and Laughter
Book is Wonderful Review by Helene Cohen Bludman