Week 3 of HOPress-Shorehouse Books Summer of Promotion highlights a truly funny man and a freelance writing expert.  Perry Block and his book Nouveau Old, Formerly Cute has made so many laugh out loud at the concept of aging.  Ginny Simon, who penned Getting Started in Freelance Writing, has helped so many writers through the years find their place in the freelance market. Here are the descriptions and links to their books and all week we will be posting press releases, podcasts, excerpts, etc.
Like you, Perry Block is a Baby Boomer who turned around one day in 1978 and suddenly found himself 40 years later at an age he always thought was exclusively reserved for people's parents. 
Through a series of often hilarious essays, Perry tries to make sense of it all, aided by his son Brandon and a host of other real and fictitious characters, including Batman, Cupid, the Legendary Jewish Vampire Vlad the Retailer, Richard Nixon, Moses, and more. 
Every Boomer concern is here – aging angst, fatherhood, the singles life, friendships, fading looks and physicality, social trends, the1960's, religion, Judaism, the writing life, parody and satire, self-deprecation, and the nagging Is freelancing for you? Are you ready to be your own boss? Set your own schedule?  Follow Perry on Facebook and Twitter.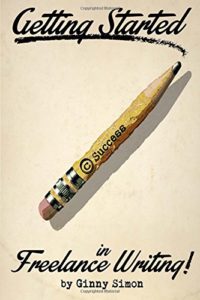 Getting Started in Freelance Writing offers insights into the life of the freelancer, with advice on getting started,where to find writing jobs, how to approach editors, and what to do once you get the assignment. Ginny Simon, who has been a successful freelance writer for more than 25 years, takes the reader through the steps necessary to achieve success in a competitive but rewarding career.worry that not only has he measured his life in coffee spoons, frequently the coffee hasn't even been hot.  Follow Ginny on Facebook